With every automotive manufacturer wanting a share in the electric mobility market, new names have been sprouting up, too. Besides the incentives of subsidies on electric mobility, making a name in this new genre of locomotion seems to be the way to success for many outfits out there. One such name is Kabira Mobility, a Goa based startup that has been selling electric scooters in its local market for a few years now. The company has a vision of building a powerful electric offering which has led them to build the KM4000, a street-naked electric motorcycle.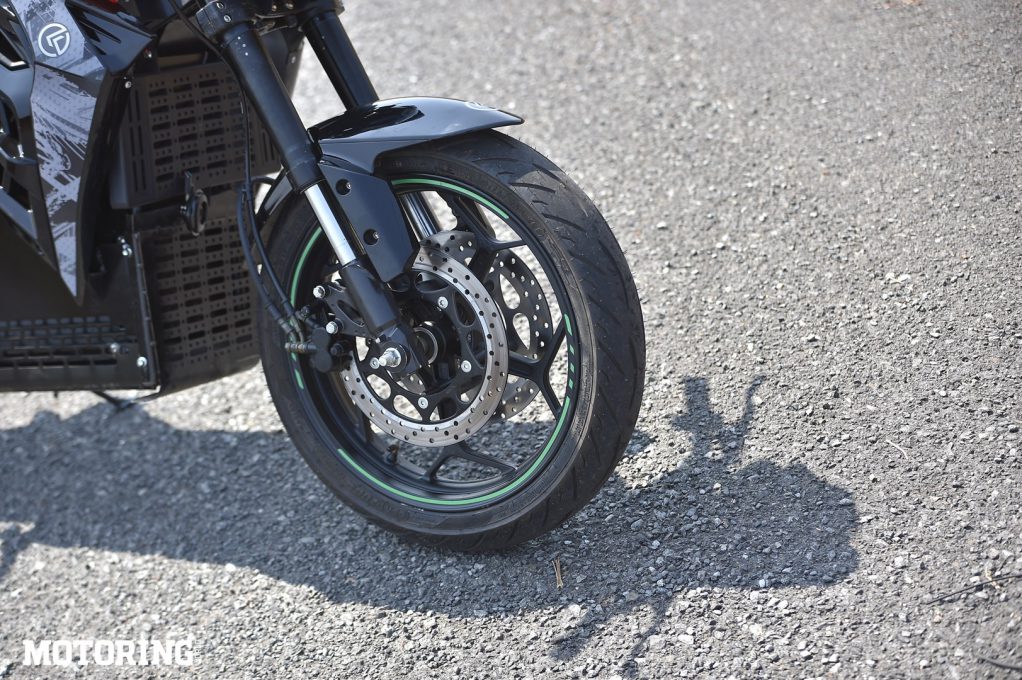 The KM4000 seen here is a prototype, but the company assures us that the final production model will more or less look the same. It has a close resemblance to a Kawasaki Z1000, especially around the fuel tank and its extensions, midsection and tail. The headlamp, however, seems to be lifted from a Yamaha FZ. Since it was a preproduction bike, not much could be said about the fit-finish, switchgear or paint quality, as every bit needed thorough improvement before going on sale. The angle of the instrument cluster prevented any visibility of the full-colour dash in sunlight, and the open wiring and rust on the nuts and bolts was a major eyesore.
The riding ergonomics on the KM4000 are on the sportier side with its rearset 'pegs and wide handlebar positioned further ahead, while seat height stands at a manageable 800 mm. The motorcycle is fitted with premium cycle parts like a USD fork, dual discs at the front and a link-type monoshock at the rear. While I wouldn't say that the ride quality was great, it also wasn't that bad, either. The setup does feel stiff at lower speeds which improved once I had picked up speed. Around corners, the motorcycle felt planted, but it does take a bit to get accustomed to its rear-biased weight distribution.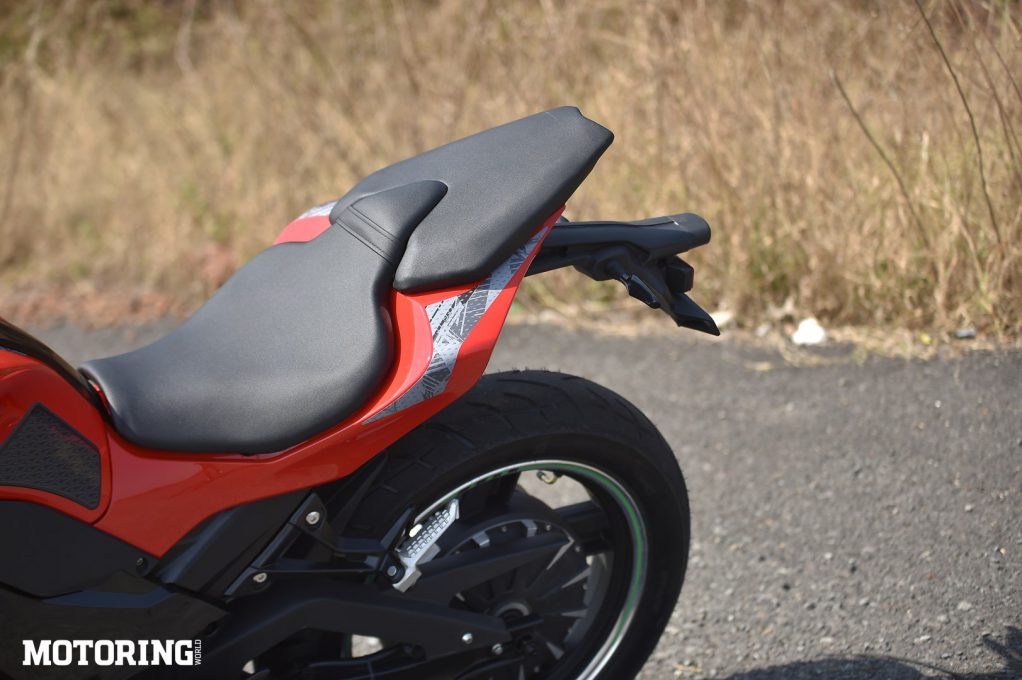 The motive force for the electric naked comes from an 8 kWh BLDC (Brushless DC) hub-mounted motor that's powered by a 4.4 kWh lithium-ion battery pack. The powertrain offers the sense of urgency that comes with electric motors, but it doesn't feel that intimidating. The company claims that the KM4000 is capable of accelerating from 0-40 kph in just 3.1 seconds and with a top speed of 120 kph. For the sake of safety, and considering it was a prototype model, I didn't want to push my luck by verifying these numbers.
Despite the issues present in the prototype, Kabira Mobility is poised to take on the EV segment with its flagship KM4000 naked electric motorcycle. The manufacturer plans to officially enter the market in May with all the shortcomings rectified. Only time will tell whether the KM4000 makes its mark on the market.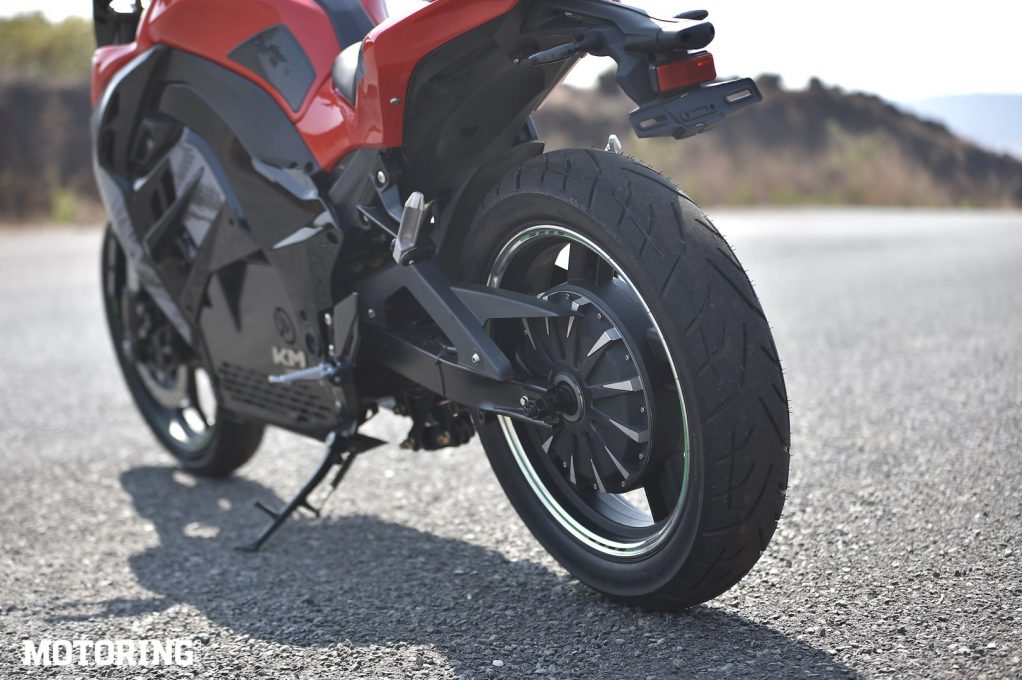 PHOTOS Sumit Gaikwad
MOTODATA
Kabira Mobility KM4000
POWERTRAIN
Motor: BLDC, hub-mounted
Battery: 4.4 kWh lithium-ion pack,
Peak power: 8 kW (10.7 bhp)
Rated power: 5 kW (6.6 bhp)
Peak torque: NA
Rated torque: NA
CHASSIS
Type: Tubular frame
BRAKES
F/R: Dual disc/single disc
TYRES
F/R: 110/70 R17 / 140/70 R17
DIMENSIONS
L/W/H (mm): 2050/740/1280
Wheelbase: 1500 mm
Ground clearance: 200 mm
Seat height: 800 mm
Kerb weight: 147 kg
DIMENSIONS
L/W/H (mm): 2050/740/1280
Wheelbase: 1500 mm
Ground clearance: 200 mm
Seat height: 800 mm
Kerb weight: 147 kg
PRICE: Rs 1.37 lakh (ex-showroom, Goa)