Let's be honest — this bike is all about the looks. If I could somehow haul this bike up four storeys, I'd love to have it parked inside my bedroom. Yes, my folks would think that I have gone nuts, which I think they already do. I had this thought while I was seated in my chair punching keys on my laptop to write this story. And now, I am stuck with the thought of imagining this bobber-style motorcycle right by the bed. All I need is a paddock stand, and this Jawa will be a lovely place to sit and write stories from.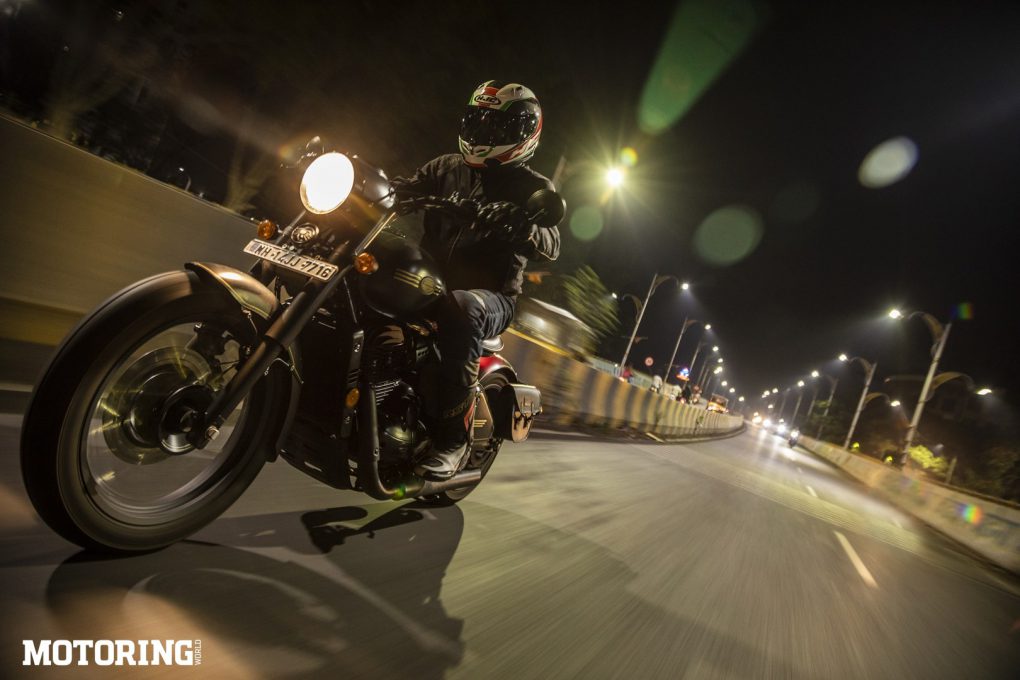 Coming back to reality, I strongly feel that the folks at Classic Legends hadn't been thinking straight when they came up with the Perak. Having a long seat to fit as many passengers as possible is a priority, so do we have any scope for a bobber? I was even dumbstruck when I was casually looking up on YouTube for videos of the Perak and I came across one where the narrator's first concern with the motorcycle was that it had only one seat! You've got to be joking, mate. It's a bobber, and that's how bobbers are supposed to be.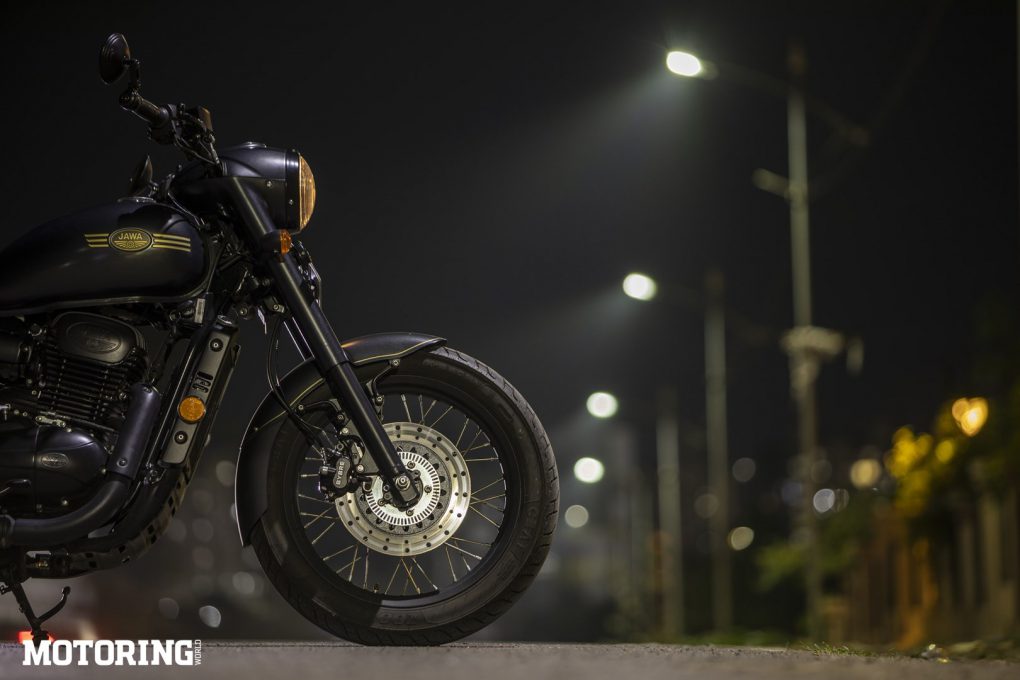 To clear my head of such garbage, I've always had a simple strategy. Ride. And it didn't take me long to realise how perfect the Perak is in a scenario like this. First up, there is no place for a pillion, because I definitely didn't want one. The wide handlebar let me flex elbows, letting the air pass around me and exit with nothing behind to stop it. It felt like a cleansing procedure that allowed me to calm my mind. Besides getting you from one point to another, the second purpose of a motorcycle is to disconnect you from everything 
and let you enjoy that feeling of liberation for as long as you want. And the Perak does all of this with absolute finesse.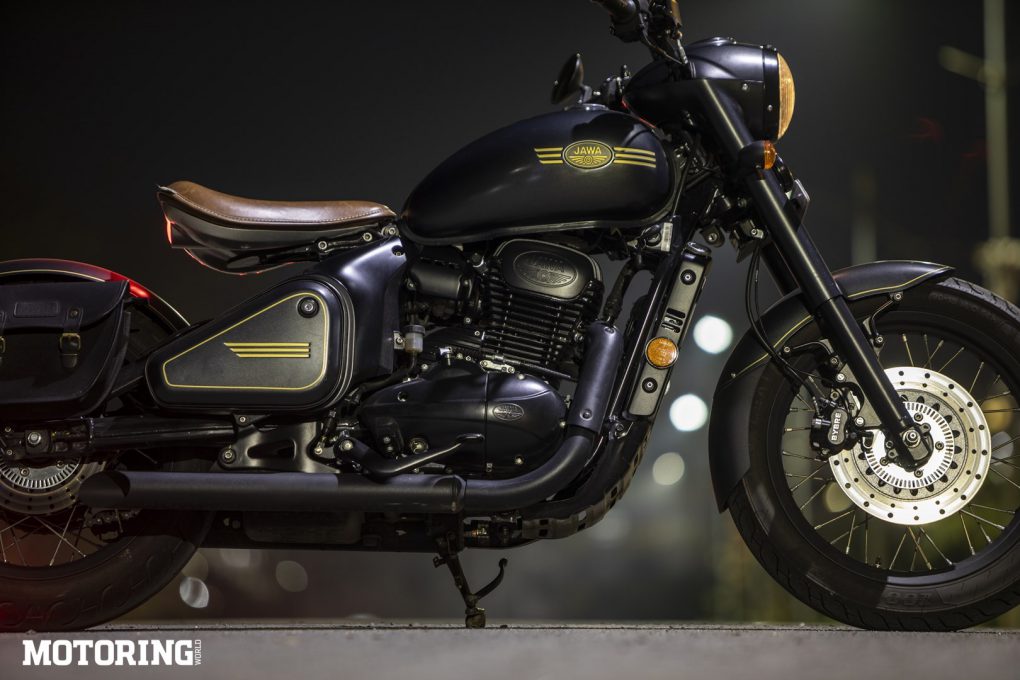 While I was enjoying this zen, it is obvious that no ride is complete without a good whack of the throttle followed by attacking a few familiar corners where you just have to drop a gear or two and dive in. I am happy to inform you that the Perak is an absolute blast at it. It has a longer wheelbase compared to the other Jawas, the riding triangle is not so ergonomic, you will end up scraping the kickstand on left handers easily thanks to its low ground clearance, and it probably isn't as refined as you'd expect it to be. But all of that bears no importance because every time you open the gas and tip the Perak into a corner, what you experience in those moments is nothing but pure fun, and that is all that matters.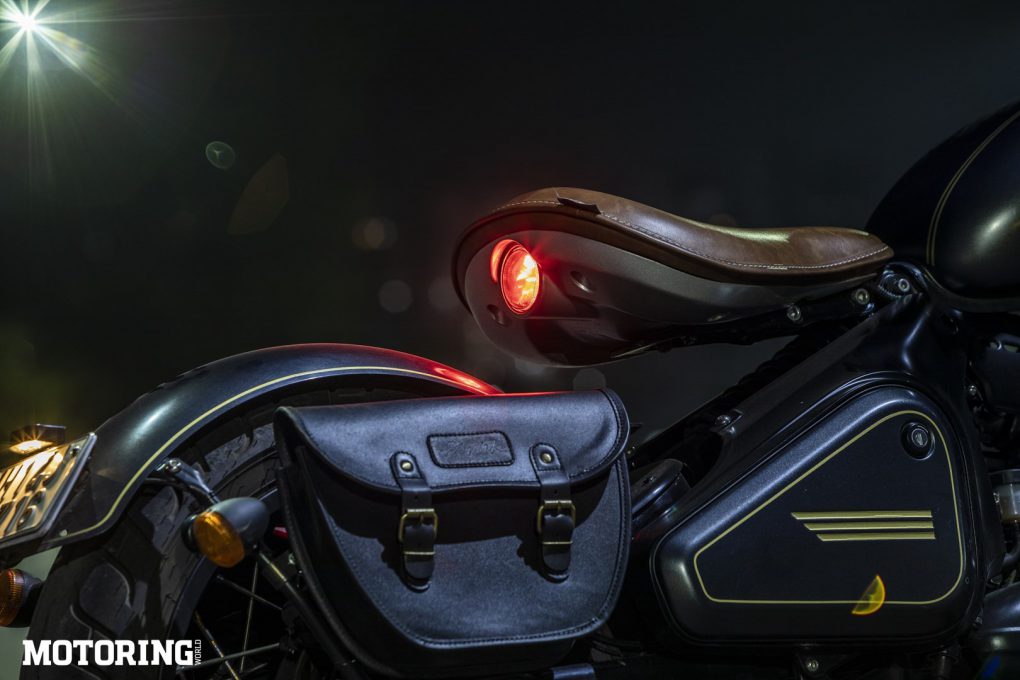 Most modern bikes are equipped with LED lights, DRLs, fancy instrument consoles and tech features that keep you connected with everything that you actually want to leave behind. Well, the Perak lets you do just that. The blacked-out theme accompanied by the matte-black paint scheme with gold pinstripes, solo seat, small-yet-functional bar-end mirrors and 
the round halogen lamp together evoke a sense of being in flight 
mode on every ride. It lets you enjoy your personal space, free to chase the shadows cast by the street 
lights above.
The Jawa Perak is one of the few bikes out there whose purpose of existence is unique. Many come close to delivering that feeling, but don't. 'Style', 'solitude', 'cool' and 'special' are some of the few words that form easy associations with the Perak, and they all make complete sense. Back from the therapeutic ride, I found myself back in my room, with a clear head and only one thought on my mind. How do I get this damn bike parked in the bedroom?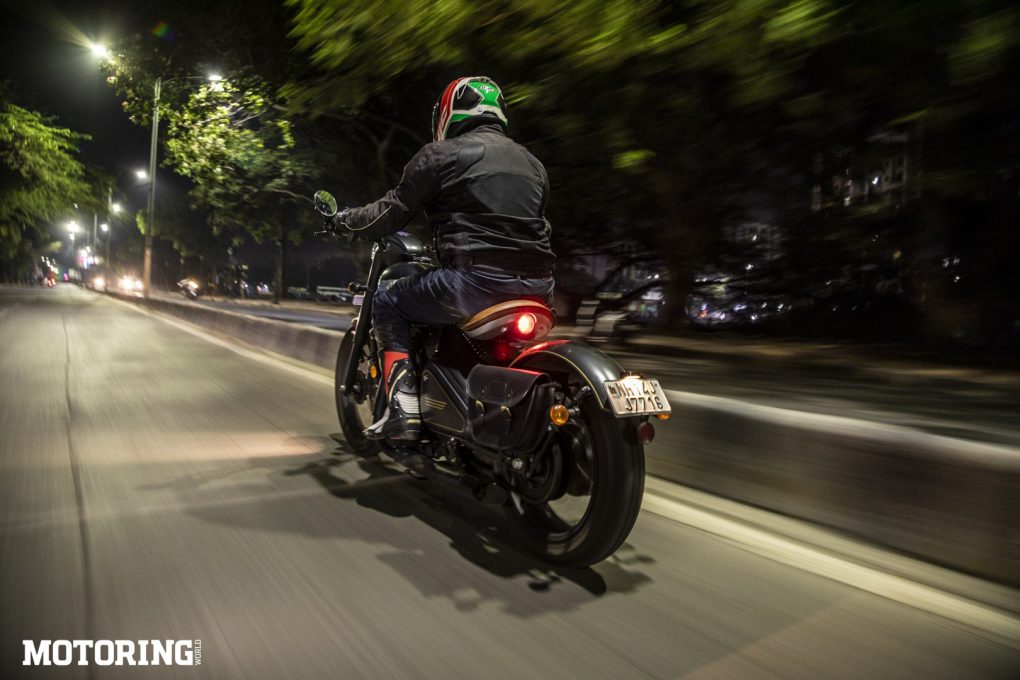 MOTODATA
Jawa Perak
POWERTRAIN
Displacement: 334cc, single
Max power: 30 bhp
Max torque: 3.33 kgm
Transmission: 6-speed
CHASSIS
Type: Double cradle
BRAKES
F/R: 280-mm disc / 240-mm disc
TYRES
F/R: 100/90 R18 / 140/70 R17
DIMENSIONS
L/W/H (mm): NA
Wheelbase: 1485 mm
Ground clearance: NA
Seat height: 750 mm
Kerb weight: 175 kg
Fuel capacity: 14 litres
PRICE: Rs 1.97 lakh (ex-showroom, Delhi)