'Looks like it's designed by an uncle who refuses to retire,' opined a friend who makes some of the most exotic custom motorcycles in India. Yes, his acts of fertile creativity are comfortably far from the realities of mass production, but I entirely understand what he meant — especially for a motorcycle that wears the Harley-Davidson badge, of all things. A motorcycle tends to be desirable either if it looks good or feels good — ideally, it's both. But if it only inherits one of those attributes through its genes, can we afford to disregard it? I don't think so. Harley-Davidson is not famous for its small bikes, Hero is not known for big ones. And on that note, let's address the newest motorcycle formed by that synergy that polarises opinion — the Harley-Davidson X 440.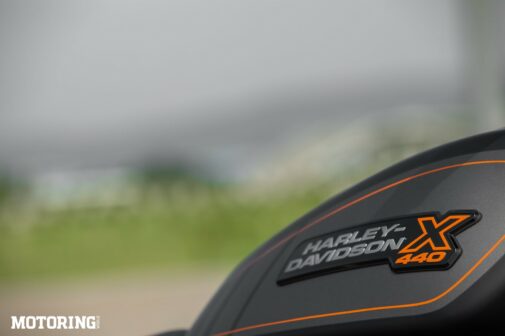 If said polarisation is anything to go by, it imbibes at least one of its maker's traditional qualities; many wars of words and feelings have been fought about these nonetheless-iconic motorcycles. Harleys were never meant for everyone, so why should this one? Then again, the X 440 is made by Hero, the company that makes motorcycles for India's Everyman, and perhaps that's why the result is as curious as it can get. What you see here is the X 440 S, the top-of-the-line variant which gets machine wheels, a host of connectivity features, and modern-looking black-bronze-whatnot colours found on the new-fangled Harleys of the recent past. Ostensibly, we cannot help it if the once-exponent of American Iron does believe in chrome on a small motorcycle.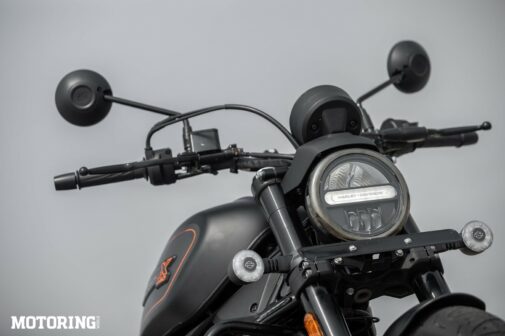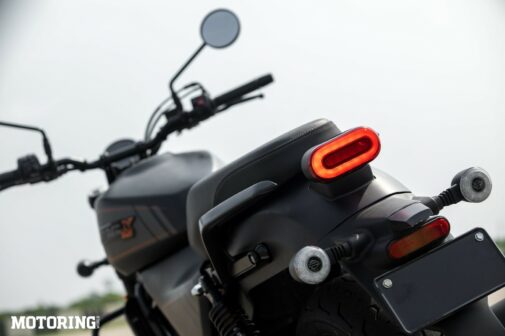 What did cause many frowns of confusion were the shapes on the X 440. I think that it leans too much to the commuter side of the spectrum where it should've been the mini-XR it was being touted to be in all its glory. The riding position and the tail should've been more in line with the flat-tracker style than something that reminded everyone of a certain Japanese 150cc marketing exercise. But since looks are subjective, as everyone decides when something misshapen comes along, I shall leave it at that — especially because the X 440 definitely rode heaps better than the way it looks. Talk about peg-scraping surprises.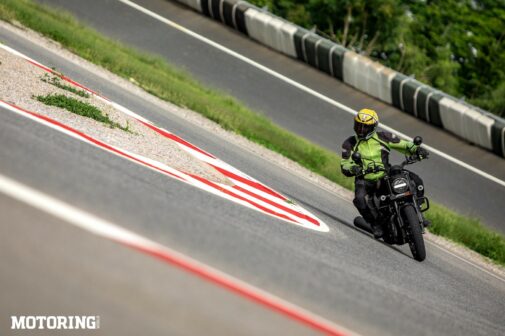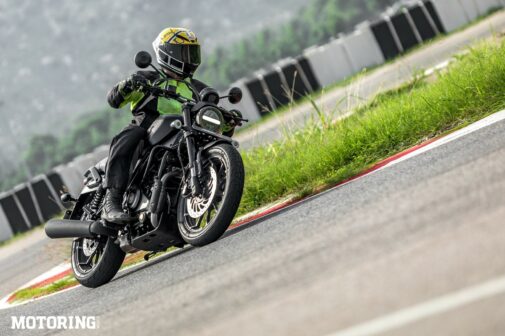 If I could, I'd call it a real Sportster. But since H-D won't, neither will I; imagine the sacrilege of including an Indian-made single-cylinder bike for the upmarket market in its line of storied V-twins, right? Nonetheless, as I leaned the bike into an unexpected right turn, that's exactly the thought that flashed in my mind. After half an hour of gingerly pointing it into corners and later hurling it into them, I came to the inevitable conclusion that this was the nimblest Harley around. Of course, since it's nothing like the Harleys anyone's used to. The X 440 refused to misbehave around the Hero CIT's handling track, except with the stupidest of inputs, steering into corners hard on the brakes with the ABS shouting, 'What the hell, dude?!'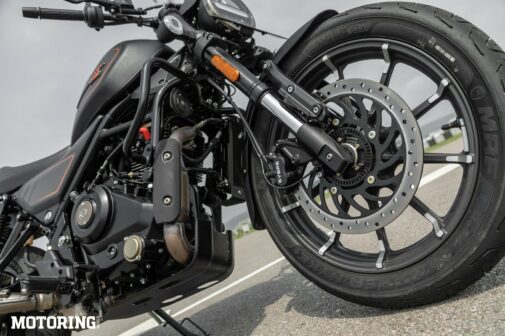 That's what you do on a test track when it's available, of course, but nothing you'd hopefully require on a normal road. Ridden sensibly, the X 440 was so much fun around those bends, I didn't stop until I was told to by a pair of frantically-waving arms. And by then, the footpeg feeler bolts had been ground to dust. The X 440 felt tight and composed through slow and fast turns alike, only limited by its rider's bravery and its own cornering clearance. And even when it scraped its 'pegs, it was only a polite warning without tying itself into knots. The brakes were more than up to the task of torturing the tyres as well, shedding speed at will in a straight line. But I'll reserve judgement about these things till I get to ride them not on a carefully manicured test track but in the real world.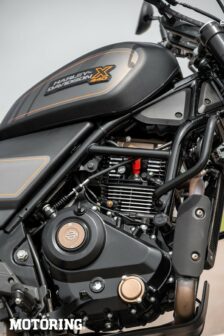 And so, let's get to the most important part of any Harley-Davidson — its heart, the engine. Is it Harley enough? Well, to pull that off convincingly, H-D would've had to hack a cylinder off its 883cc V-twin, plonk it in this bike, and not even face the inconvenience of changing its name — half of the pushrod engine is 441.5cc. Anyway, this two-valve oil-cooled long-stroke 440cc engine with a 6-speed gearbox is quite possibly the next-best thing. Possessed with a grunty feel and good vibes, it was not a boring motor by a long shot even on the CIT's high-speed track. It got up to 120 kph with a fair amount of enthusiasm, eventually topping out at 135 kph in fifth gear. Top gear was clearly meant as an overdrive, another inclusion of a Harley tradition.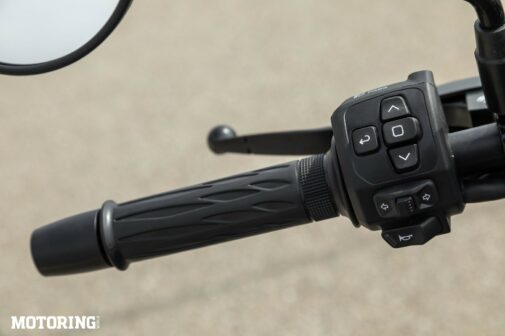 It sat at 100 kph at 4000 rpm which is marked right under the bar-and-shield logo on the meter pod, and at least I found the vibrations at higher revs to be acceptable. And it pulled from 55 kph in top gear without lurching like it had something disagreeable for breakfast, so it should handle highway assignments without any problems. Most importantly, it felt and sounded as a bike like this should. Which is what we Indians are consummately used to thanks to another company that makes long-stroke engines with a loping gait — only, the X 440 was faster everywhere. That's a good thing as well, even though I don't quite agree with the pricing, especially at the seeming preference of features over quality. Give me a clean design and well-finished surfaces over a myriad of connected features any day.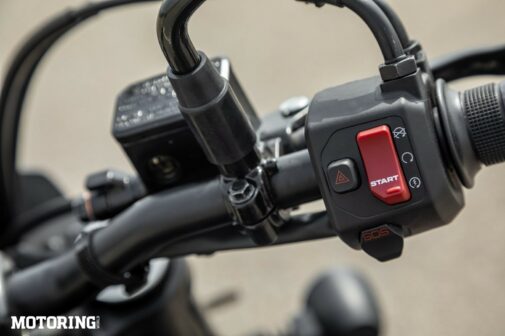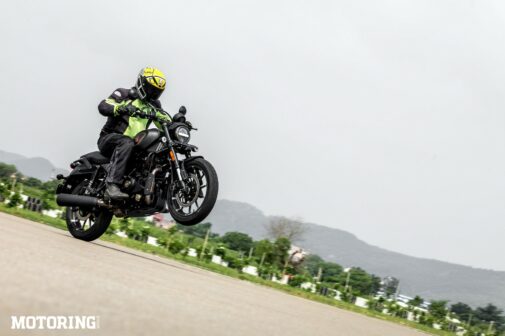 To sum up, looks are never everything about a motorcycle. But they are a thing, a very important thing. And so is a name, but I'm not entirely sure about that, especially in this context. But the combined might of Hero and Harley-Davidson might suggest otherwise. The trick, for both, was always to evoke specific feelings in a specific type of people to build a following that endures beyond the constraints of time and common sense. Is it a Harley-Davidson? Well, check the bike's fuel tank for your own confirmation, but to me it feels like a compromise of sorts. Is it a fun motorcycle? Yes, that part I can confirm for you very much.
MOTODATA
Harley-Davidson X 440 S
POWERTRAIN
Displacement:
Max Power:
Max Torque:
Transmission:
440cc, single
27 bhp@6000 rpm
3.87 kgm@4000 rpm
6-speed
CHASSIS
Type: Tubular Steel Frame
BRAKES
F/R: 320-mm disc / 240-mm disc
TYRES
F/R: 100/90 R18 / 140/70 R17
DIMENSIONS
L/W/H (mm):
Wheelbase:
Ground Clearance:
Seat height:
Kerb Weight:
Fuel Capacity:
2168/NA/NA
1418 mm
170 mm
805 mm
190.5 kg
13.5 litres
PRICE
Rs 2.69 lakh (ex-showroom)