Someone stated a long time ago, 'It's better to have it and not need it than to need it and not have it', and for a pretty long while after that, people have followed the essence of the quote quite religiously. But has anyone really thought about it of late? In a fast-moving world, no one wants to lug around a ton of unnecessary baggage just because one may need it at some point in the future. A future where everything is available at one's fingertips, and need only be asked for.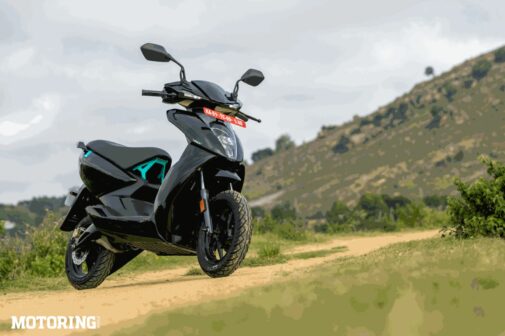 Ather seems to have noticed that over the past few years of research and development, and has decided to branch out into a comparatively minimalistic approach with the new 450S. Having announced a completely refreshed product portfolio which will be built on the company's best-selling 450 platform, the 450S is the company's answer to the underlying question of where exactly should the perfect balance point be, not more not less. Having said that, there are a few new features that have been added too, apart from the many deductions made.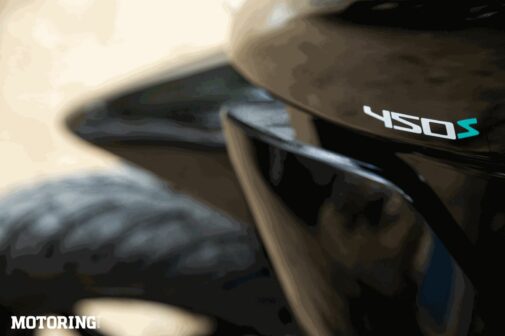 As far as the overall design is concerned, Ather is sticking to its winning formula, and there are no changes visually. In terms of hardware, it gets a new 7-inch DeepView display, new switchgear, and most significantly, a smaller 2.9 kW lithium-ion battery pack. Talking about why this move was taken, we were told that a majority of the consumer base does not need to utilise the full range capacity that was being provided on the previous iterations, and if certain reductions could be made to also make the product more accessible to the consumer, then that was the way to go.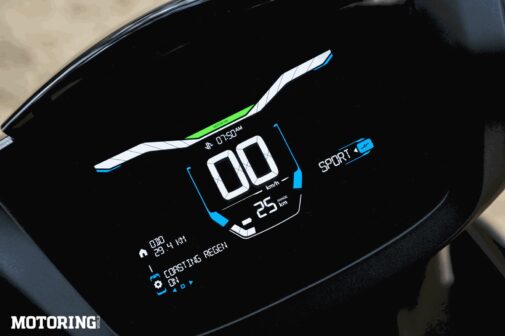 The new switchgear on the 450S comes with an improved feel and two new switch additions, namely the one-click reverse, and a joystick toggle. The new 7-inch LCD DeepView display, which has replaced the touchscreen display found on the 450X, does get certain features like turn-by-turn navigation powered by MapMyIndia, as well as smartphone connectivity using Bluetooth. The EV also features a new FallSafe feature, which detects a fall and gives the user the option of reaching out for help, while also immobilising the scooter and switching on the hazard lights.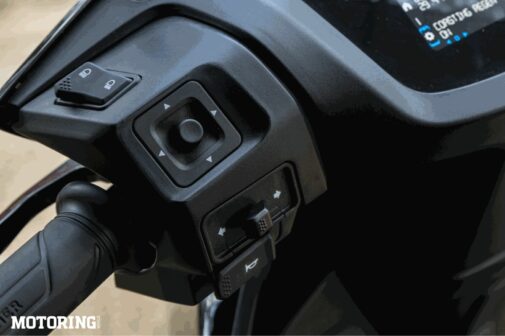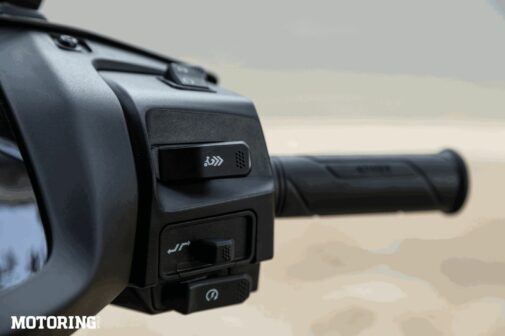 Riding the new 450S, there seem to be no changes as far as ergonomics or comfort are taken into consideration. It still feels pretty stable and planted through and through, while the suspension does a decent job of managing most undulations on the road. It now gets only three modes, namely Eco, Ride and Sport, notably missing out on the much-loved Warp mode, although it still feels decently powerful and fun in Sport mode. Further, in a bid to improve the battery range, the 450S comes with a coasting regen feature that slows the vehicle down while coasting and recycles the energy back into the battery.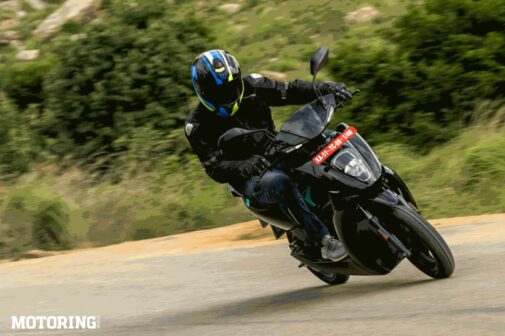 For someone who isn't bothered by performance figures, and would be perfectly content with buzzing along at a pretty respectable pace, with the only objective being to get from point-A to point-B, the 450S makes perfect sense. Knowing that it has one of the most trusted range-prediction features just adds to it all. In conclusion, Ather seems to have made quite a well-thought-out play with the introduction of the 450S, now all that remains is to wait and watch how well it plays out.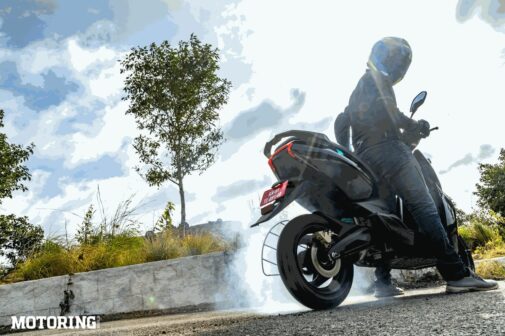 MOTODATA
Ather 450S
POWERTRAIN
Motor:
Battery:
Peak Power:
Peak Torque:
PMSM type
2.9-kWh lithium ion pack
5.4 kW (7.24 bhp)
2.24 kgm
CHASSIS
Type: Aluminium-steel hybrid frame
BRAKES
F/R: 200-mm disc/190-mm disc
TYRES
F/R: 90/90 R12 / 90/90 R12
DIMENSIONS
L/W/H (mm):
Wheelbase:
Ground Clearance:
Seat height:
Kerb Weight:
1891/739/1114
1296 mm
170 mm
780 mm
108 kg
CHARGING TIME
8 hours 36 minutes
115 km
PRICE
Rs 1.3 lakh (ex-showroom Delhi, inclusive of FAME II and State Subsidy)