I was a starry-eyed college student when I heard about Royal Enfield introducing a new 650cc parallel-twin engine and that it would be powering the reintroduced Interceptor model. The months that followed saw me sifting through reviews of the bike and, more importantly, testaments to how good this new engine really was. After countless hours of research, one thing that seemed to be very clear was that this engine was truly remarkable, and that too from an Indian manufacturer like Royal Enfield.
All this was well and good, but I decided that I needed to see this motorcycle with my own two eyes and feel the engine rumble 'tween my own two thighs. They say the proof is in the pudding, and taste it, I did. A slightly stretched test ride declared all claims to be true, from the unlikely smoothness to the amount of power it packed. It seemed to be the dawn of a new era for Royal Enfield, not to mention, Indian motorcycle enthusiasts on the whole.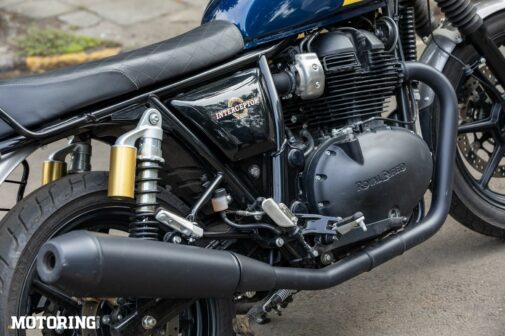 And surely, as observed in the past five years, the Interceptor 650 has become quite a hit, courtesy of its pricing as well as the performance. But as it is with everything, over time people tend to point out aspects that can be improved upon. And every competent manufacturer sees to it that those improvements are made and demands are met. The same is the case with the updated Interceptor 650, with one of the most visible and asked-for updates being the long-awaited introduction of cast-alloy wheels.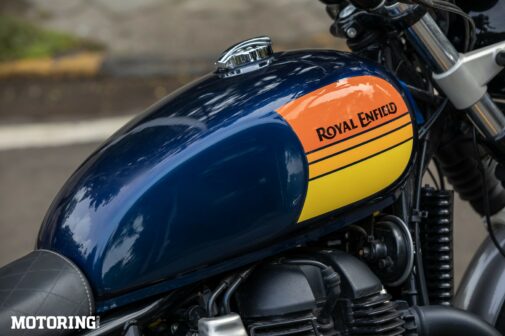 Bringing the convenience of tubeless tyres, the Interceptor still gets the Ceat Zoom Cruz F tyres. It could have benefited from grippier rubber like the Vredestein Centauro STs that feature on the updated Continental GT, but it is what it is. The new colour schemes are pretty refreshing, too. Apart from those changes, the bike gets a new LED headlight, aluminium switchgear housings, adjustable levers and new grips, all courtesy of the Super Meteor. Another addition is the pretty accessible USB charger right near the switchgear.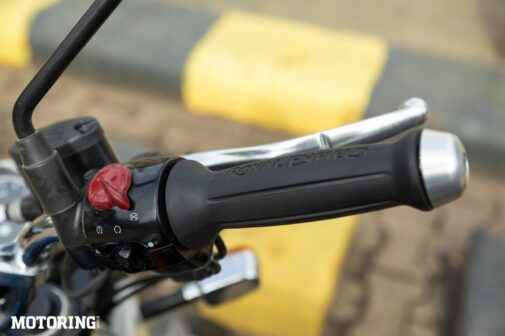 All these updates give the Interceptor 650 a more premium look and feel, not to mention the added functionality and convenience that they bring. The new LED headlight has a brighter and more expansive throw, helping with night-time visibility. The balloon-type grips make for a much more comfortable feel and add to the retro appeal. The blacked-out treatment that the engine and exhaust units get on some models seems to be friendlier in terms of maintenance, considering the buffed-metal ones need a lot of attention and effort.
With all the updates, there are still a few things I wish were changed, and on top of that list is the twin-pod analogue instrumentation. It could do with a more accurate fuel gauge (so can all other Royal Enfields) and a gear shift indicator. The suspension too could do with a decent overhaul, maybe even a USD fork on the front end, since we know Royal Enfield can do it now anyway. I can already imagine what this motorcycle could be capable of with more precise handling.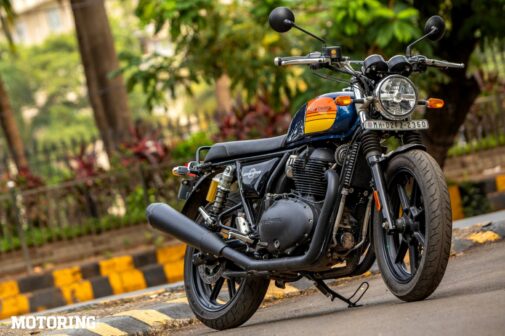 The Interceptor is also OBD-2 compliant now, although there isn't any noticeable change in performance, and it's just the result of a manufacturer adhering to tightening emissions norms. All that aside, the updated Interceptor 650 makes for a thrilling ride, living up to all our expectations since its initial launch. The added convenience of these new updates makes it all the more friendly, so I really don't see why one shouldn't go for it.
MOTODATA
2023 RE Interceptor 650
POWERTRAIN
Displacement:
Max Power:
Max Torque:
Transmission:
647.95cc, parallel-twin
46.80 bhp@7250 rpm
5.33 kgm@5150 rpm
6-speed
CHASSIS
Type: Tubular steel double cradle frame
BRAKES
F/R: 320-mm disc / 240-mm disc
TYRES
F/R: 100/90 R18 / 130/70 R18
DIMENSIONS
L/W/H (mm):
Wheelbase:
Ground Clearance:
Seat height:
Kerb Weight:
Fuel Capacity:
2119/857/1120
1398 mm
174 mm
804 mm
213 kg
13.7 litres
PRICE
Rs 3.03 lakh (ex-showroom)