VIDA, Powered by Hero, the electric mobility brand of Hero MotoCorp, has set a new Guinness World Records Title. The company's first electric vehicle, the VIDA V1 scooter, ran for 24 hours non-stop and broke the existing world record for maximum distance achieved by nearly 350 km.
The VIDA V1 now holds the Guinness World Records Title of "The greatest distance on an electric scooter in 24 hours by a team in relay is 1780 km (1106.04 mi) and was achieved by Hero MotoCorp's VIDA V1, at Hero Centre for Innovation and Technology (CIT) Jaipur, India from 20 to 21 April 2023."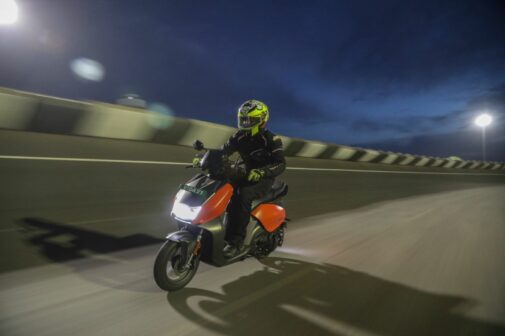 The record was set on the test tracks of Hero MotoCorp's research and development facility, the CIT and was completed by a team of six riders. The CIT is the hub of the company's global innovation and technology pursuits and in tandem with Tech Center Germany, it has delivered many globally popular products over the past seven years.
The six-rider team started the record attempt on April 20, 2023, at 6.45 am and took turns in a relay format to ride the VIDA V1. The team shattered the existing record at around 2 AM on April 21, 2023. The final lap was completed at 6.45 AM on the same morning at a distance of 1780 kilometres.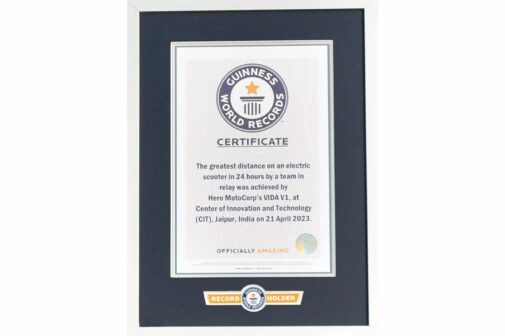 With ambient temperatures nearing 40 degrees and track temperatures over 50 degrees, the VIDA V1 delivered peak performance throughout the 24 hours. A team of CIT engineers supported the riders with battery swaps during the run, most of which were under 20 seconds. You can read our review of the VIDA here.