What's the point of writing about a bike limited to only 100 units worldwide? Quite a few, actually. First of all, it's a KTM, and we all love those orange bikes from Mattighofen, Austria. Secondly, there's everything that the RC 8C is — a bike that fully lives up to its maker's 'ready to race' mantra. It's a limited-production track-only bike with 128 bhp and a dry weight of 140 kg, and which features race-derived parts and tech. If nothing else, here's one more machine we can add to our daydream garages.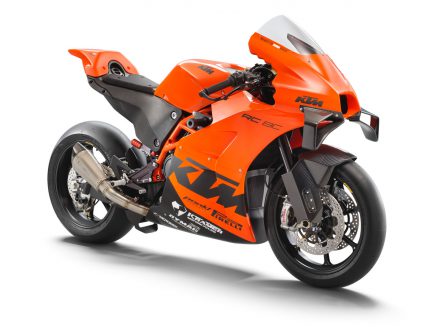 The hand-built RC 8C uses the 889cc parallel-twin from the 890 Duke R; for reference, the latter makes 119 bhp and weighs in at 166 kg dry. That means the RC 8C's power-to-weight ratio is even better than one of the most potent street weapons in the world — and that's only the beginning of the story. Translating that potential firepower into real lap times takes a lot of special parts, and the RC 8C has them all, as we'd expect from a one-off showcase of KTM's capabilities.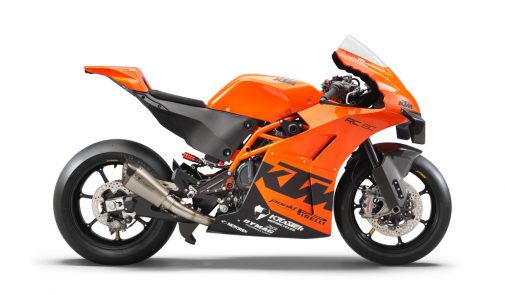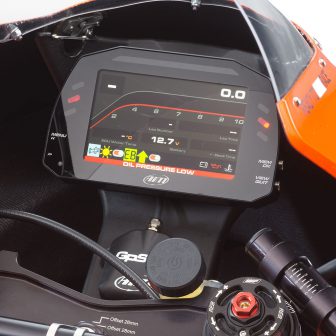 Holding it all together is a chrome-molybdenum steel tubular chassis, draped with carbon-Kevlar-reinforced GRP bodywork inspired by the RC16 MotoGP machine. Which means it also gets those winglets that are reminiscent of 1970s' facial hair, but which will no doubt be effective at their job. Assembled by the same department that builds and maintains the RC16's suspension, the RC 8C's duties are handled by top-notch WP Pro units; a 43-mm WP Apex Pro 7543 closed-cartridge fork at the front and a WP Apex Pro 7746 shock at the rear. Braking is via race-spec Brembos; Stylema callipers at the front bite down on 290-mm aluminium rotors fastened with titanium screws, while a single calliper at the back grabs a 230-mm disc. Simple yet exotic. And no, there's no ABS.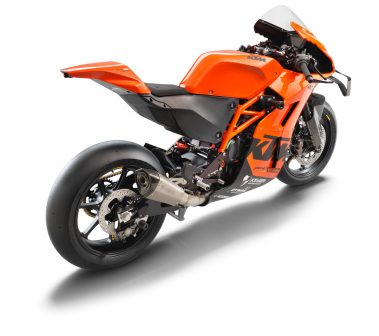 And of course, since data is all-powerful these days, the RC 8C gets an Aim MXS 1.2 race dashboard and data logger with integrated GPS, so that owners' boasts can echo up and down the pit lane. It also gets a quick-release tank and body panels, lightweight Dymag wheels, and Pirelli SC1 racing slicks. What's more, 25 lucky customers will get a one-off chance to ride with and get tips from Dani Pedrosa and Mika Kallio, Red Bull KTM Factory Racing's test riders. Don't worry, the people who get to participate will also get an extra set of wheels and brake discs, paddock stands, tyre warmers, and a KTM race carpet. And enough Instagram photos to last you for a few years, too.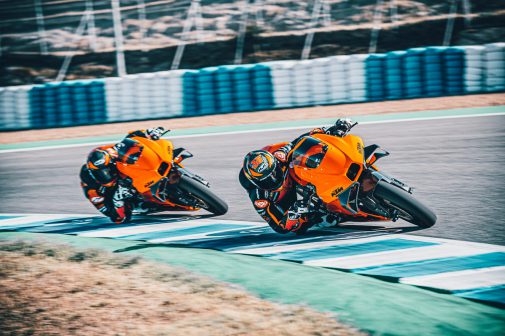 But why make such a bike? Why put in all that effort for just 100 examples? Well, I think KTM's just testing the waters with the RC 8C. If people start making all the right noises, there just might be a proper production version coming along in the future. And who knows? Maybe this kind of uncomplicated yet capable sportsbike is exactly what we need. Excellent effort, KTM. Now if you fine folks could make a street bike with 70 bhp which weighs 150 kg, that'd be great. Thanks.