If you were planning on purchasing the Jawa motorcycle anytime soon, you can now have your new acquisition even more special by opting for the new liveries introduced by Classic Legends. Commemorating the 50th anniversary of the 1971 Indo-Pak war victory, the company has launched the Khakhi and Midnight Grey colours for the Jawa model. Both liveries share the same sticker price of Rs 1.93 lakh (ex-showroom, Delhi), fetching a premium of Rs 16,042 over the standard Jawa.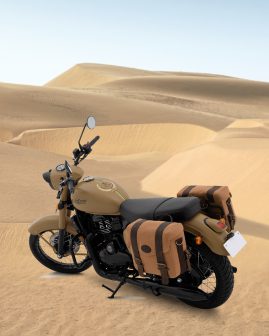 The new liveries are not only just colour additions but also feature a commemorative emblem with the Indian Army Insignia that is flanked by the 'Laurel Wreath' symbolising the war victory. While both the colour schemes are finished in matte, it is accompanied by an all-black theme for all the visible mechanical parts present on the motorcycle. Even the spokes and wheel rims are finished in all-black to complete the look.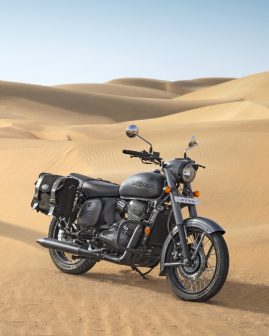 In addition to the livery, Jawa has also carried out several upgrades to further improve the motorcycle. It gets a retuned suspension and exhaust system, trip meter addition and an improved seat for better comfort for longer trips.
Mechanically, the motorcycle remains the same and continues to be powered by the same 293cc single-cylinder liquid-cooled mill that punches out 27 bhp and 2.75 kgm and mated to a 6-speed gearbox. Do note, the new colour additions are offered only on the dual-channel ABS variant of the Jawa.