Hero MotoSports Team finished Stage 6 of the Dakar Rally 2023 with all three riders finishing in the top 20. Franco Caimi led the team charge and finished the race in 15th place, just 9 minutes behind the stage winner. Sebastian Buhler and Ross Branch were close behind him in the Rally GP class standings, finishing 16th and 17th, respectively.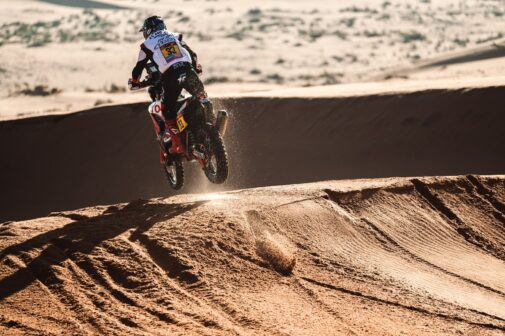 The 919 km route from Ha'il to Riyadh on Stage 6 was probably one of the longest days of Dakar 2023. Due to floods caused by the heavy rains, the route was changed to reach the bivouac in Riyadh rather than Al Duwadimi. The day began at 4 a.m. in very cold weather, and the participants arrived in Riyadh late in the evening, once again in the pouring rain.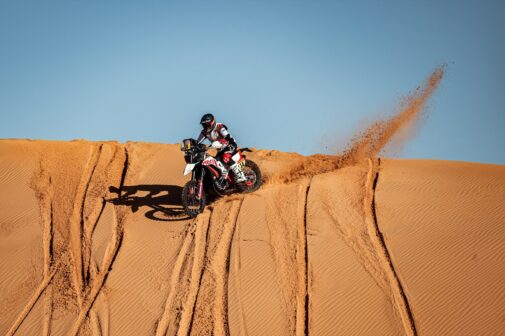 Following in the footsteps of the previous stages, this stage was also a quick one on the dunes. Despite the long day in the desert, the three Rally GP Class participants Franco, Sebastian, and Ross liked the quick stage. Continuing their strong form, the three Hero riders are ranked in the top 20 in the overall Rally GP class standings, with Franco in 15th, Buhler in 18th, and Ross in 20th.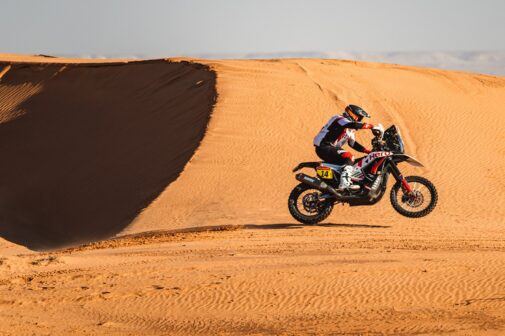 Due to today's severe rains, the route on Stage 7 tomorrow is judged impassable and hence cancelled. The competitors will continue by road to the Al Duwadimi bivouac, while the service workers will remain at the Riyadh bivouac. Stage 8 will be an 818-kilometre sand and dunes adventure from Al Duwadimi back to Riyadh.