Motorsports in India have seen a sudden growth spurt, with the onset of major sporting events nationwide. Among the latest developments, the CEAT Indian Supercross Racing League (ISRL) has unveiled an investment plan of nearly Rs 150 crores over the next three years. This initiative comes hot on the heels of the recent success of MotoGP India, and it marks the beginning of an exciting new era in motorcycle racing.
This substantial financial commitment would go towards creating world-class racing infrastructure, grassroots development and ensuring that world-class events across India are held in the next three years. The league will also invest heavily in market-making and taking the league to the masses, aiming to capture the hearts and minds of motorsports fans in India. With substantial investment, the league is poised to harness the event's immense popularity and enthusiasm, elevating Supercross to the status of premier motorsport and introducing it to an even broader audience.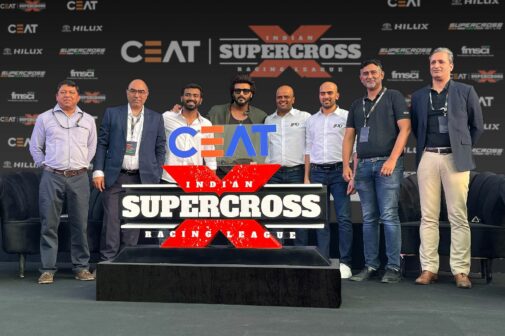 As per the roadmap of CEAT ISRL, the league is gearing up for its first season, which is set to take place in December 2023. The initial plan was to start the season in October, but it had to be pushed back due to a scheduling conflict. The first season of the league will have races at different venues, and the league plans to expand to six venues next year in season two.
Rider registrations are open, and currently, 75 riders have already registered, forming a pool from which teams will be created. The league shall have 6-8 teams for its inaugural season and aims to increase the number to 8-10 teams in coming seasons. The CEAT ISRL rider pool includes South African and Australian Supercross champions, among other international riders, making it a truly global event. Additional details, including the names of riders and teams, are to be announced in the coming weeks.
The inaugural season of the CEAT Indian Supercross Racing League will feature four exciting racing categories: 450cc international riders only, 250cc international riders only, 250cc India-Asia mix, and 85cc junior class. The league is all set to redefine Supercross racing in India, capturing the imagination of motorsports enthusiasts nationwide.