The wraps are off the world's most powerful tourer — the BMW M 1000 XR. This is the third bike from the German marquee to wear the coveted 'M' badge, and that comes with a big responsibility. And looks like the M XR delivers it, at least on paper.
BMW M 1000 XR: Brute Power
The M XR uses the same ShiftCam inline-four powerhouse from the S 1000 RR, and puts out 198 bhp and 11.5 kgm – that's 30 bhp more than the new BMW S 1000 XR. Furthermore, there are revisions to the gearbox itself, with the fourth, fifth and the sixth being shorter and a 47-tooth rear sprocket instead of the standard's 45-tooth unit.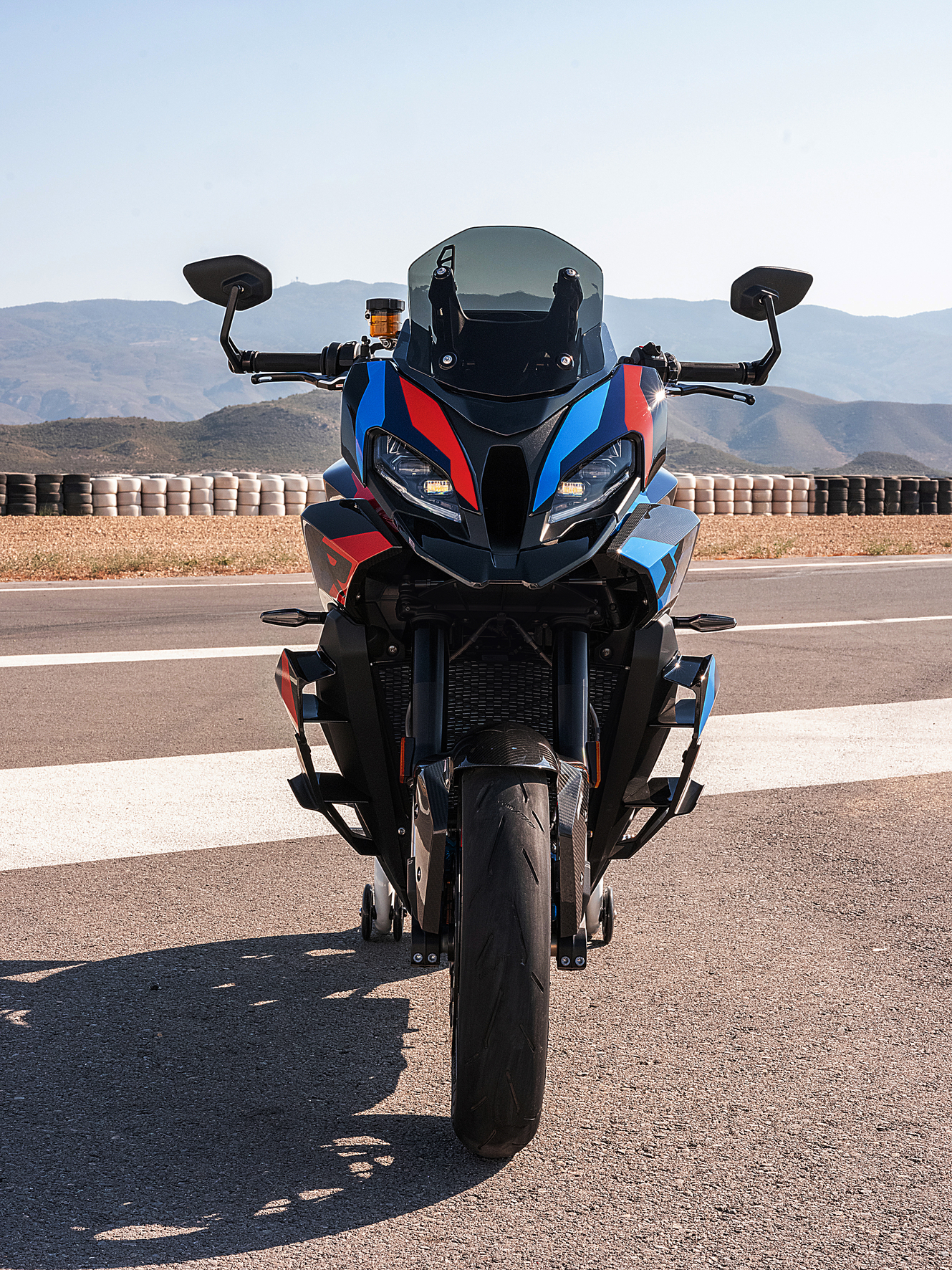 BMW M 1000 XR: Gimme Wings
BMW Motorrad has given the M XR a pair of wings too. These winglets are claimed to generate decent downforce from 100 kph and at 220 kph, it generates a 12 kg of downforce. And along with these winglets, there is an optional M Competition Package that includes carbon wheels, carbon bodywork, fully-adjustable M rider and pillion footrests, MGPS laptrigger. All of these lightweight parts drop the kerb weight by 3 kg from 223 kg.
Standard equipment on the BMW M XR includes dynamic damping control, an M battery, titanium silencer, adjustable steering damper, M brake and clutch levers, keyless ride, heated grips and cornering lights. Being the top-of-the-line product, it comes with a comprehensive electronics package.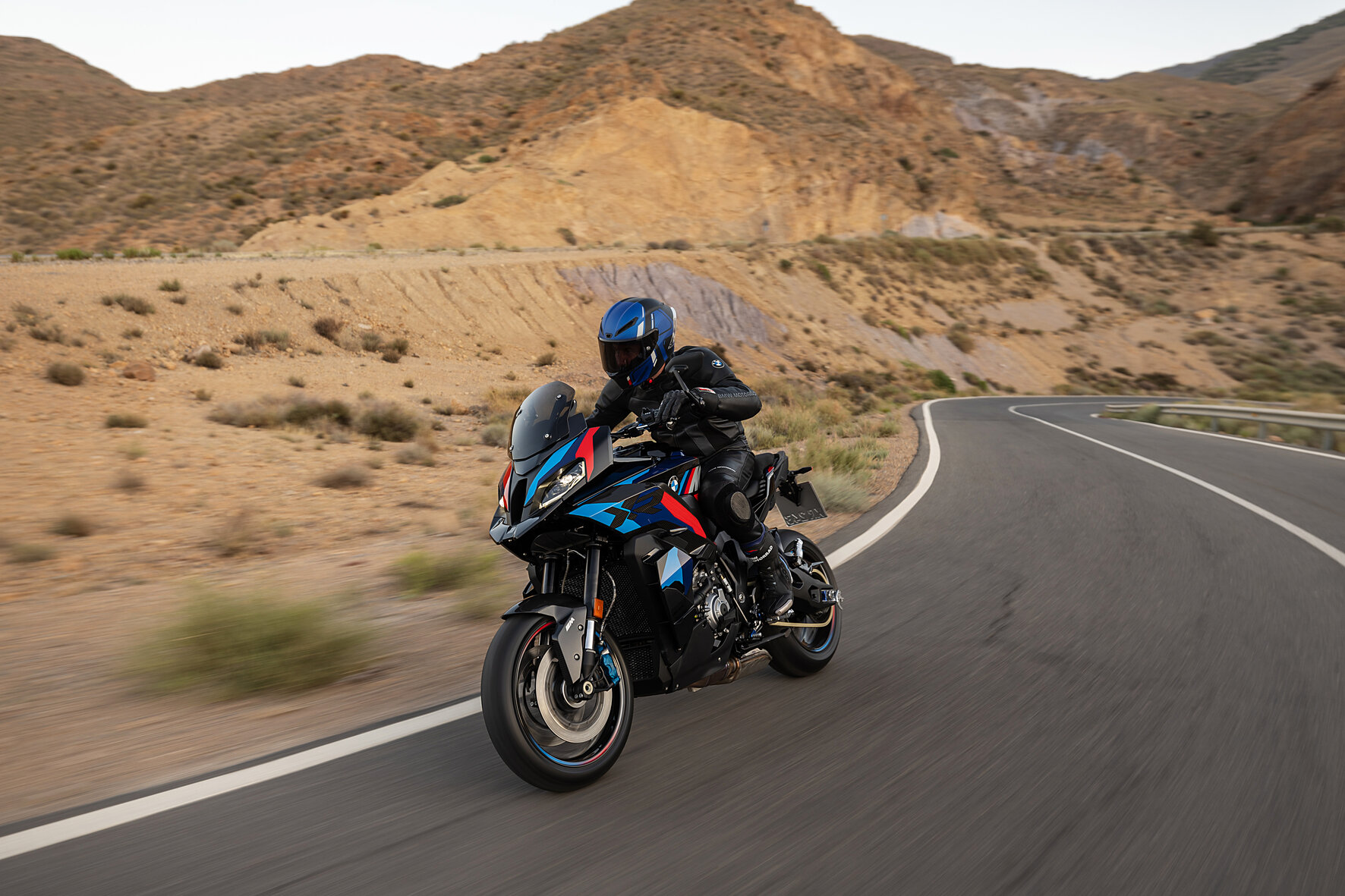 Looks The Part Too
The BMW M 1000 XR looks like the gnarly tourer that you can have a track day with. Its sinister looking face, BMW's motorsport livery and the carbon wheels add to the visual drama. The standard S 1000 XR too looks more or less the same, but minus the winglets.
At the moment, BMW Motorrad has not announced the pricing for any country, but it is coming to India soon. The Indian website of the German brand already has the bike listed, and with the M 1000 R and the M 1000 RR already on sale, we don't see any reason why the XR won't grace our shores.