I'll be honest — I'm smitten by this motorcycle. Mainly because I have owned a bone-stock Hero Impulse for a good four years now and the only upgrades or mods if I can call them that have been a pair of auxiliary lights and a few stickers, you know the horsepower-addition ones. However, the motorcycle in question here, one that looks no less than a proper dirt bike, is an Impulse that has been reincarnated at the hands of Yogi Chhabria, the man behind YC Design, a motorcycle restoration workshop in Mumbai that also undertakes such one-off mod projects. An avid off-road enthusiast himself Yogi rides dirt bikes regularly and so knows what a motorcycle needs to fly on dirt.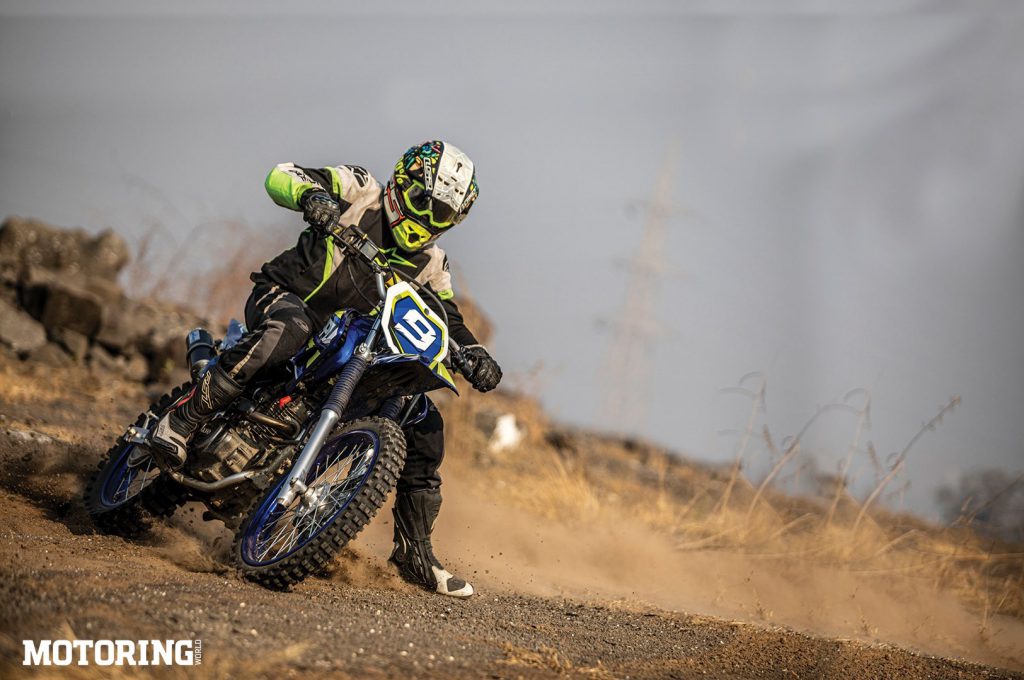 One day, I found myself at his shop to collect the modded Impulse, and if you love motorcycles, you will never get bored at the place; at any given point, you are bound to bump into interesting motorcycles there. This time, there were four Yamaha RD 350s, one parked, the other getting some wiring work done, and the other two were complete restorations from the ground up with brand-new exhaust downpipes and mufflers being fitted. Besides these, there were other old British, Japanese and Italian machines as well that were patiently waiting for their turn to one day be restored to their former glory. While I was gazing at all these machines, Chhabria rode in on a TVS-Suzuki Shogun, his first motorcycle, that he had restored at the start of the year only to be stowed away for months as the whole world got quarantined.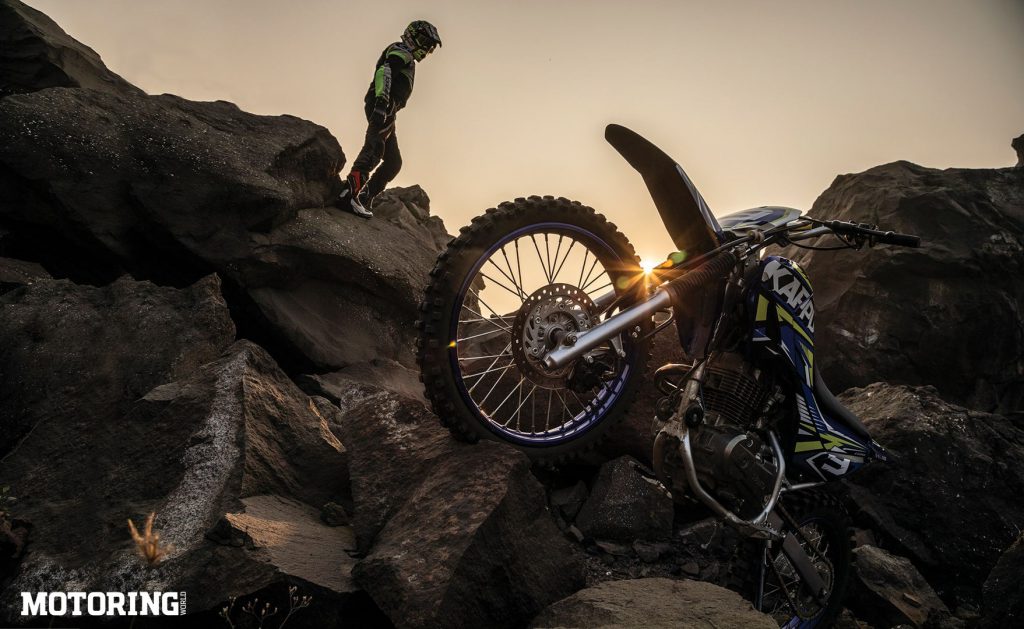 After a quick catch up over some chai prepared in-house, he rolled out the rad-looking Impulse that suddenly stood out among the company of classic machines. It had a wicked custom-decal job over its blue paint bearing the name Kappu running across the fuel tank and its extensions which, as I guessed right, was the nickname of its owner, Amit Kapani, who had entrusted Yogi with the build.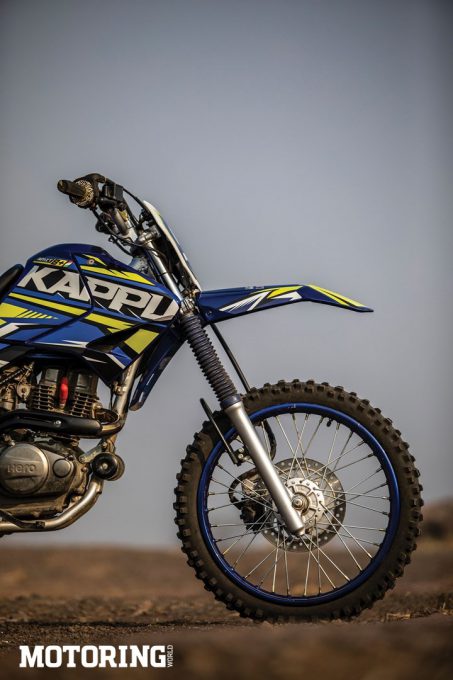 At first glance, you'll find it hard to believe that this motorcycle is indeed an Impulse. To make it off-road ready, a stupendous amount of work had been carried out. You see, a stock Impulse weighs 134 kg which, although not very heavy for a motorcycle, constituted a lot of weight that could be lost. Starting from the front, the whole headlamp unit, front mudguard, engine guard, and the entire tail section, were removed. The exposed areas were covered using lightweight plastic body panels that bring in the dirt-bike appeal. Of course, even the stock exhaust which weighs about 9 kg was swapped for one featuring a custom downpipe and a Leo Vince end can, together weighing little over 1 kg. Yes, that's some serious weight saving there. In the end, the motorcycle tipped the scales in the sub-100-kg space which is a massive drop. This is instantly noticeable the moment you take the bike off the kickstand.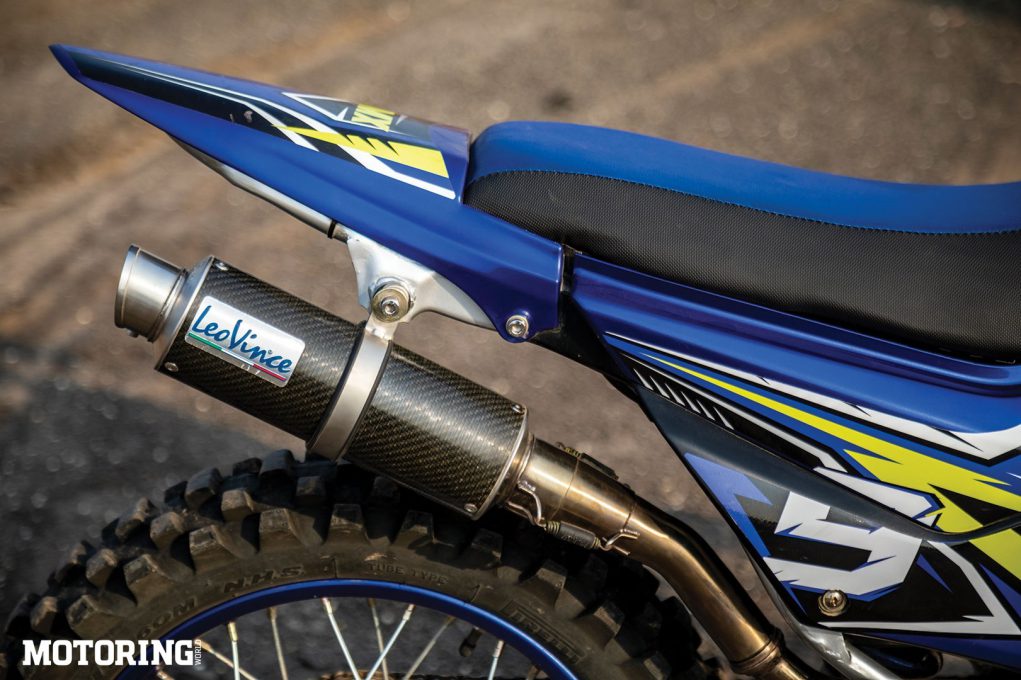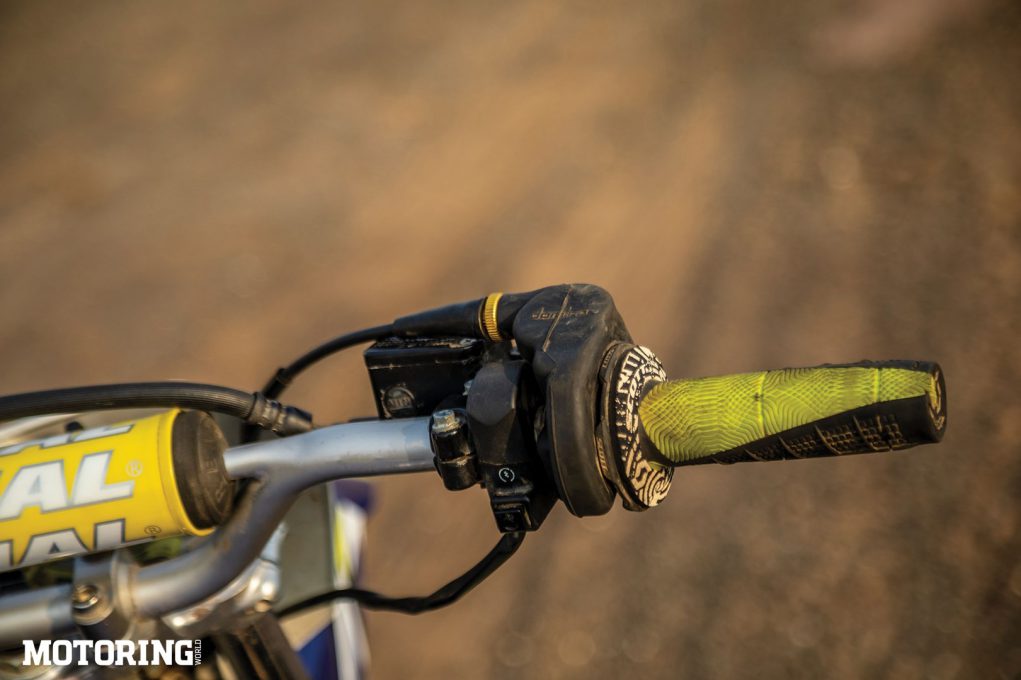 The weight reduction had completely altered the way the bike felt. Now you must also be thinking that this Impulse is bound to have undergone upgrades to the engine, but surprisingly that is not the case. The only performance-related mods besides the exhaust system included a conical air filter to let the engine breathe properly, and a good tuneup of the carburettor. That's it. It was hardly anything, but if you think of the power-to-weight ratio, it has made a world of difference.
I had to repeatedly instruct myself to go easy on the throttle on a motorcycle that has been looked down upon for its lack of power. This one felt as if it was on steroids. Once off the tarmac and onto dirt and gravel, the grip from the VeeRubber front and Pirelli Scorpion rear knobbies was phenomenal. It actually took me a while to get accustomed to the level of traction that was on offer. The knobbies would dig in the dirt and catapult the motorcycle ahead at every twist of the quick throttle.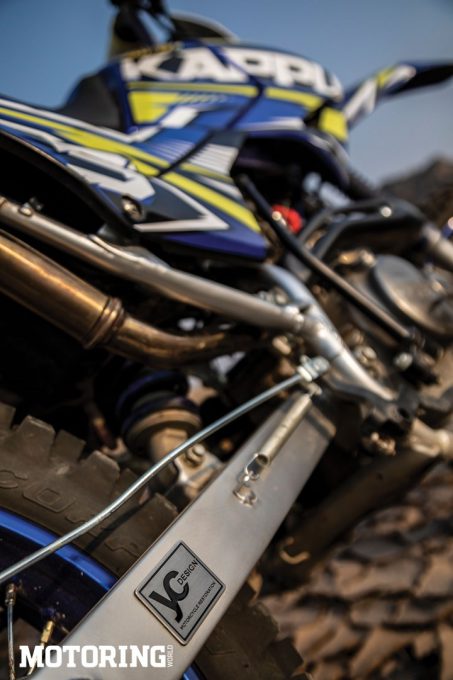 The braaap-ing exhaust note, accompanied by the nimble handling and weightlessness of the motorcycle, is the perfect recipe to wake up the adrenaline junkie inside you. I was kicking up dirt, sliding the rear through corners and catching air time, and the best part was that I wasn't scared but enjoying the blasts of acceleration. After kicking up a lot of dust that got my riding gear all muddy, I was a happy kid who only wanted to head out and do it all over again.
And this is exactly what a mod build is supposed to do — bring out the inherent dormant character of a motorcycle, tweak it to one's personal taste, and go have fun. You don't need gigantic power or to shell out a lot of money to buy expensive components to have fun. Keeping it simple takes away the fear of any expenses from the back of the mind that restricts one from twisting the throttle. On that note, back at YC Design, I have already discussed a few upgrades for my Impulse that I aim to get done pronto and hit the dirt-o.
We'd like to thank Amit Kapani and Yogi Chhabria for letting us have a go on this fun-filled machine. If you have an Impulse or any other bike that you wish to mod or restore, call Yogi on +919820109654.