Photographs by Vishnu G. Haarinath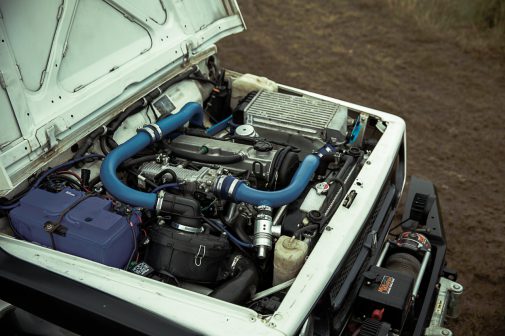 In the community of enthusiasts who love their vehicles, there are many who modify them to either look attractive or to produce more power or both. But in that large community there are a select few who go the extra mile in personalising their cars to a different level. One such enthusiast who lives by that is Sandeep Pore, a resident from Satara who enjoys spending time with his Gypsy. Now, there are lots of Gypsys out there, but this one is special. Why, because it whistles! If you haven't got it yet, this very Gypsy is equipped with a turbocharger and a host of other things, making it one hell of a vehicle to drive.
Soon I was in Satara on the very next weekend, where I met Sandeep and his prized possession. After a quick chat, we headed out of the city limits where he mostly heads to enjoy going footloose with his Gypsy. Footloose for him does not mean going fast around the turns of Sahayadri's Yawateshwar hills, instead, it provides him a open playground for doing some crazy off-roading.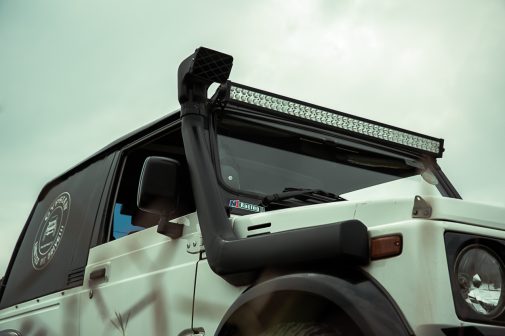 Now before we get behind the steering wheel and go whistling, here's what all this Gypsy has to offer. It runs on the same 1.3-litre fuel injected motor like most other Gypsys but comes with forged engine parts. There are Wiseco pistons with a Spoon Sports connecting rod that make the motor much more capable of withstanding the boost produced by the Zage turbo mounted on the custom-made exhaust manifold. It also features a RaceDynamics standalone electronic control unit that takes care of all the fuelling needs to produced all that extra power. Being an off-roading junkie, Sandeep had the stock suspension units swapped with Ironman Nitro-gas filled shock absorbers for better stability and performance. Interiors are a simple affair with the addition of a large tachometer to watch the revs, a small air-fuel ratio meter and some cushioned seats to make the sporty setup more acceptable.
More from Motoring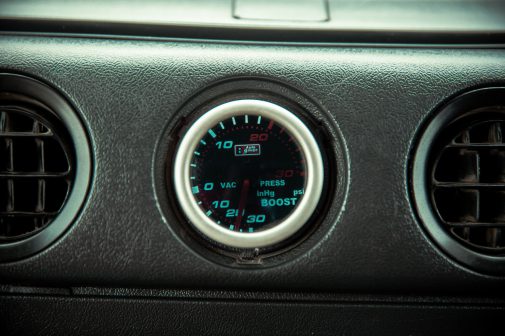 While any stock Gypsy is a breeze to drive thanks to its naturally aspirated petrol engine, with forced induction, this one has a completed different nature which it unleashes the moment the turbo spools, creating a surge of power and shooting the Gypsy ahead. In all that rush, the tachometer makes no delay in reaching the redline at which on upshifting to the next gear, the atmospheric blow-off valve opens and 'Phufff!', which is a sound caused by the exiting of the pressurised air created by the turbo in the intake system. The sound is very distinct and instantly brings a wide smile on my face. The sound is so sweet and addictive, and you want to make it every time you pass people only to leave them with a puzzled look on their faces. When off the road, the Gypsy was now in its favourite environment. Take it around fields, ruts or water splashes, the Gypsy was able to pull itself out without any trouble. The 4-wheel drive system ensured the all the power produced was put to good use.
Despite all the time spent driving the Gypsy, it felt less as I was still not content driving it. But as all good things come to an end so did this fast, engaging and fun drive. Heading back home, the thing I missed the most was the whistling sound which was now being made by me followed by a smirk every time I shifted gears.
We would like to thank Sandeep Pore for letting us drive his car and N1 Racing equipment for building a crazy whistling off-roader! Are you also willing to go the extra mile to make your vehicle super special? Call the N1 guys on +91 9821221791 to make it happen!
List of Modifications
Maruti Suzuki Gypsy Turbo
• Wiseco forged pistons
• Spoon Sports Connecting-rods
• Zage turbocharger
• Turbosmart Blow-off valve
• Ironman off-road suspension
• Custom-made stainless steel exhaust
• Custom-made stainless steel intake
• Mile Marker wrench
• Auto Meter Sport-Comp II (rpm meter)
• Auto Gauge meter (vacuum gauge)